Toyota Land Cruiser 200 Series Supercharger kit (4.2L 1HZ I6)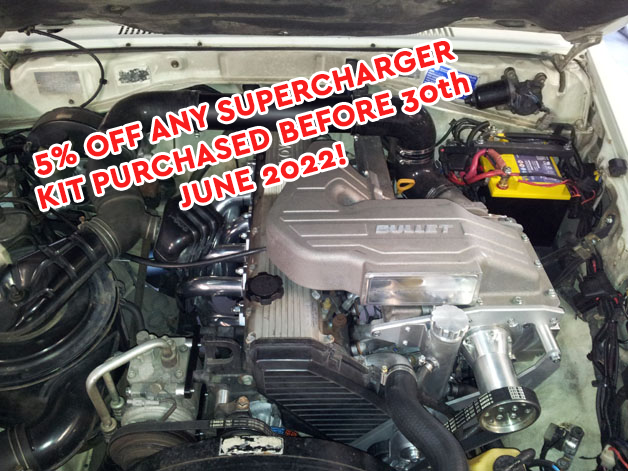 Description
We guarantee you the best price on any Sprintex supercharger kit, even when including installation and custom tuning.
How can we guarantee this? Because we are the largest distributor of Sprintex superchargers in the southern hemisphere and have been so for more than a decade. We are involved in everything from initial design, testing through to manufacturing and fabricating for these top performing kits. Due to our massive buying power with Sprintex we can obtain or manufacture any supercharger kit for less than the competition, and can then pass this discount on to you, our customer.
Overview
Bullet have developed an all new Supercharger system for the 1-HZ 4.2ltr Diesel using the S5 335 Sprintex Supercharger.
Our new Patented 1HZ Supercharger System has been fully designed, manufactured and durability tested in Australia. Power and torque is up 40% vastly improving towing ability.
A retrofit intercooler is available for people doing heavy towing in extreme climates.