Formula 4x4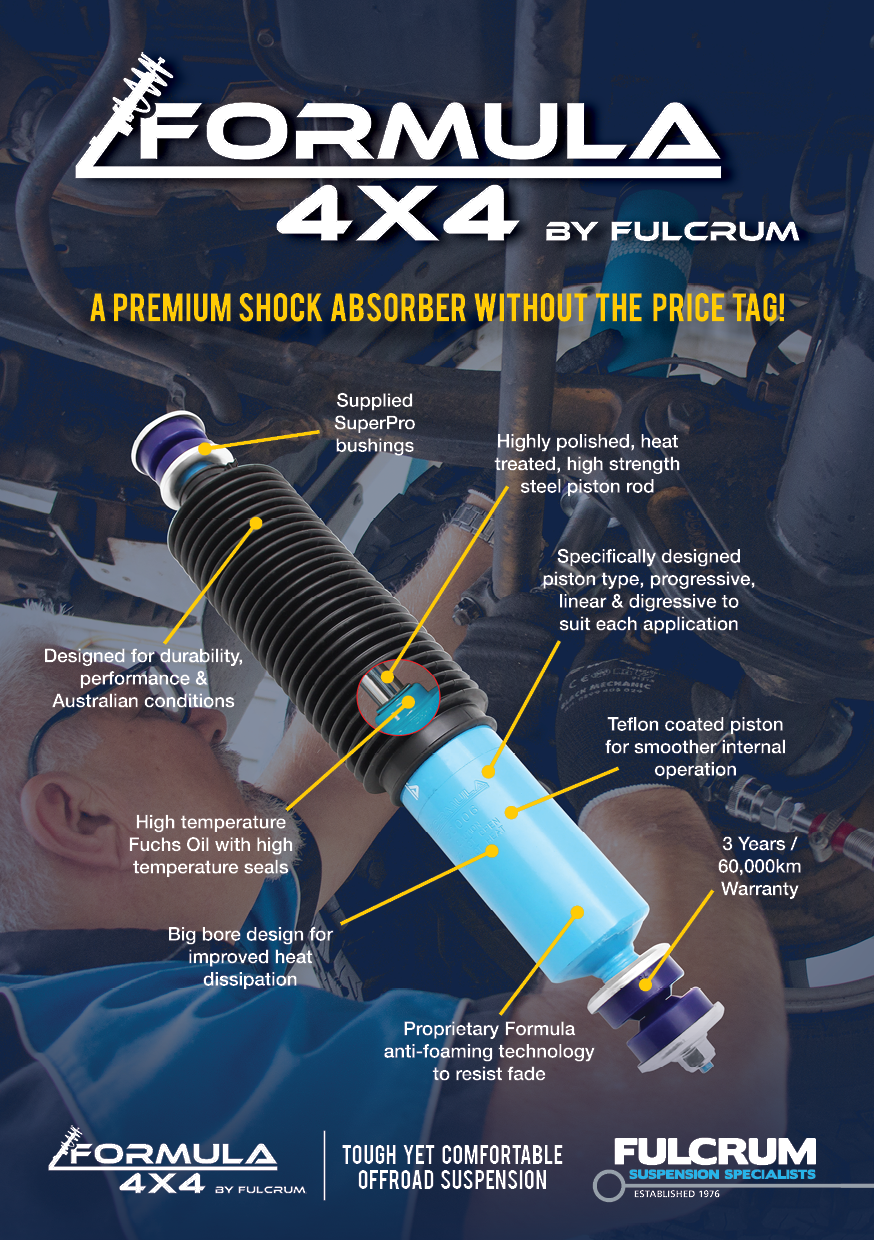 The Formula 4x4 range was designed to improve your on and off road experience. Designed to withstand the harshest of conditions, ensuring reliability on your next outdoor adventure. Built from high grade carbon steel, incorporating a specialised valving system, filled with high quality oil, seals and low gas pressure. Including already installed SuperPro designed and manufactured bushes, giving you the most comfortable ride that you and your 4WD can afford.
Formula 4x4 lift kits are great for heavy duty 4WDing, light 4WDing, carrying heavy loads and touring. They are also a perfect option for any 4x4 enthusiast, tourer, or tradie.
So upgrade your 4WD with a Formula lift kit today to get an extremely comfortable ride and to maximise performance when off road, on road or when carrying heavy loads.
Categories
AUTOMOTIVE AFTERMARKET
Bull Bars
Suspension
Towing
SERVICES
Mechanics
Safety