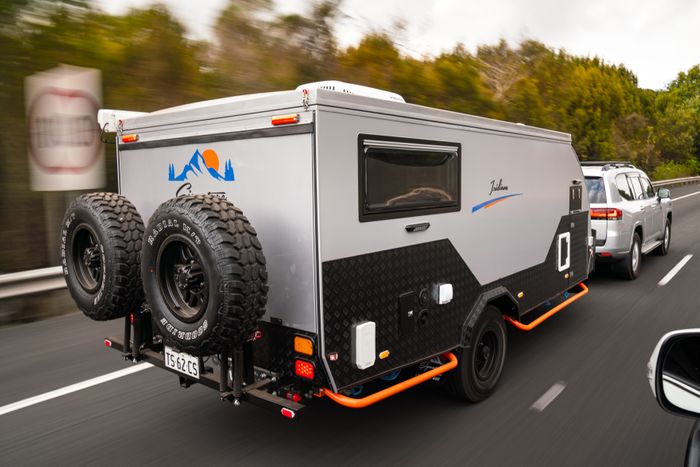 The Iridium 15 series Hybrid Camper Trailer builds on our popular Iridium 13 but designed for the young family of explorers or couples looking for a bit more space!
The Iridium 15 has been designed with simplicity and luxury in mind. With an oversized Queen Bed and a dinette seating area/bedding, setup to sleep is so easy in this Off Road Camper Trailers.
Simply unhook the Iridium 15 from your 4wd, open the electric awning, slide out the outdoor kitchen and enjoy the beautiful environment your surrounded by. With the unique fold-up design, the Hybrid Camper saves space when stored at home but opens up to create a big indoor living area and large ensuite.
Categories
CAMPING & OUTDOORS
CARAVANS & CAMPERS