28 Feb 2022
Signature Elite X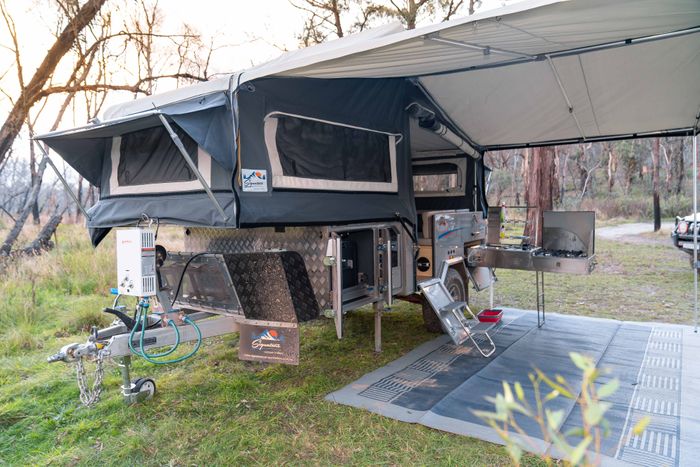 The Elite X Camper Trailer is everything you love in the Elite, only more. We've made it bigger, stronger and more luxurious. Feature-packed with comfort items that suit the needs of your family. Whether you are bringing the kids, or are enjoying the kid-free stage of life this camper trailer is brilliant for short or longer trips either off-road or at one of Australia's renowned camping sites.
With storage galore, a table, a 4 burner pull out gas cooker this camper trailer affords you time in the great outdoors where you can create everlasting memories together.
Best of all, with a variety of hand selected add-on packages, you can up the glamping level to ensure you are living in your home away from home.
Categories
CAMPING & OUTDOORS
CARAVANS & CAMPERS