Gear up for an adventure as the Outback Stage steals the limelight, showcasing a dynamic lineup of Australia's finest offroading 4x4 celebrities, celebrated for their wit and expertise. Additionally, they will have their own stand for you to explore during the event.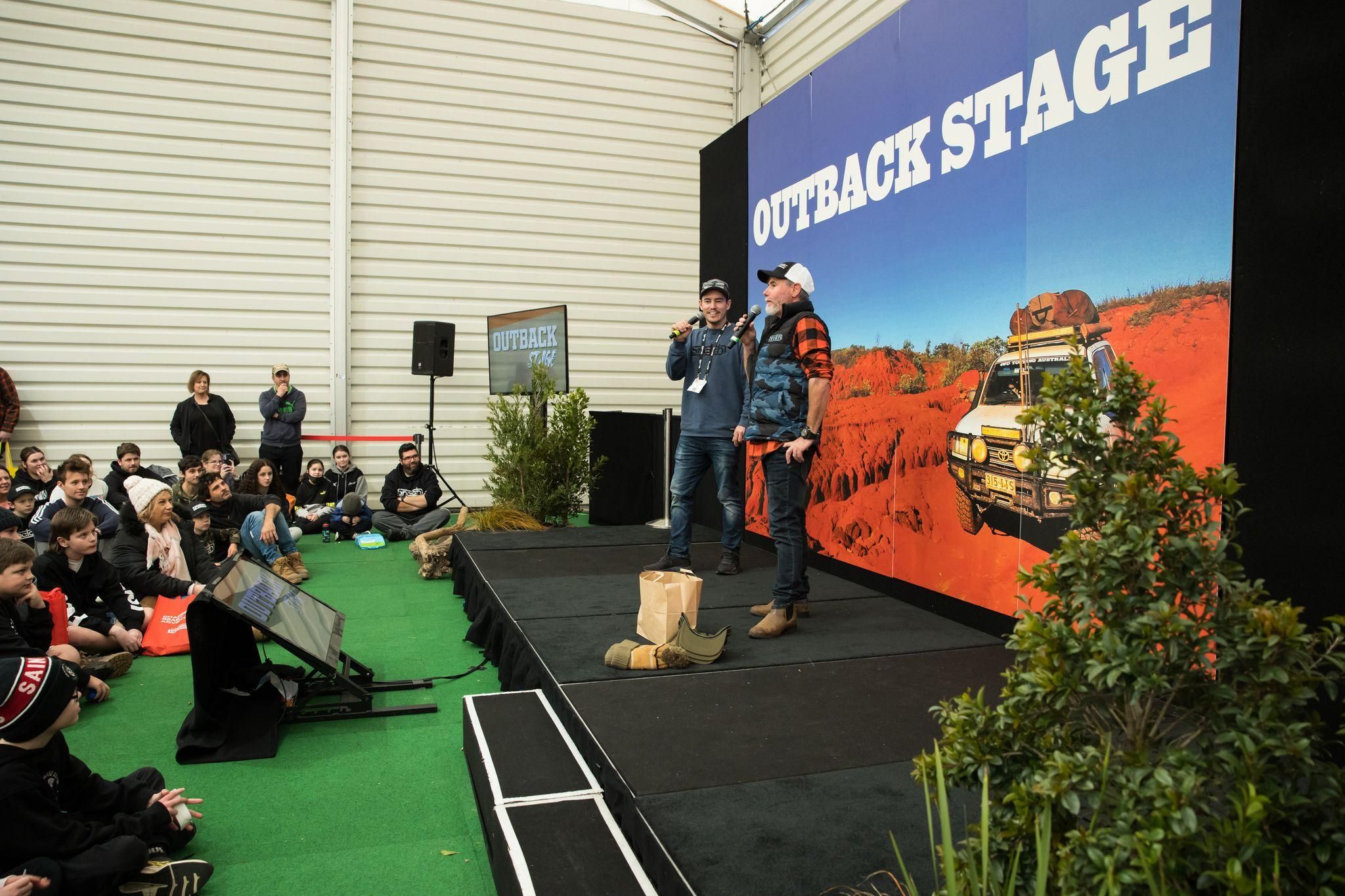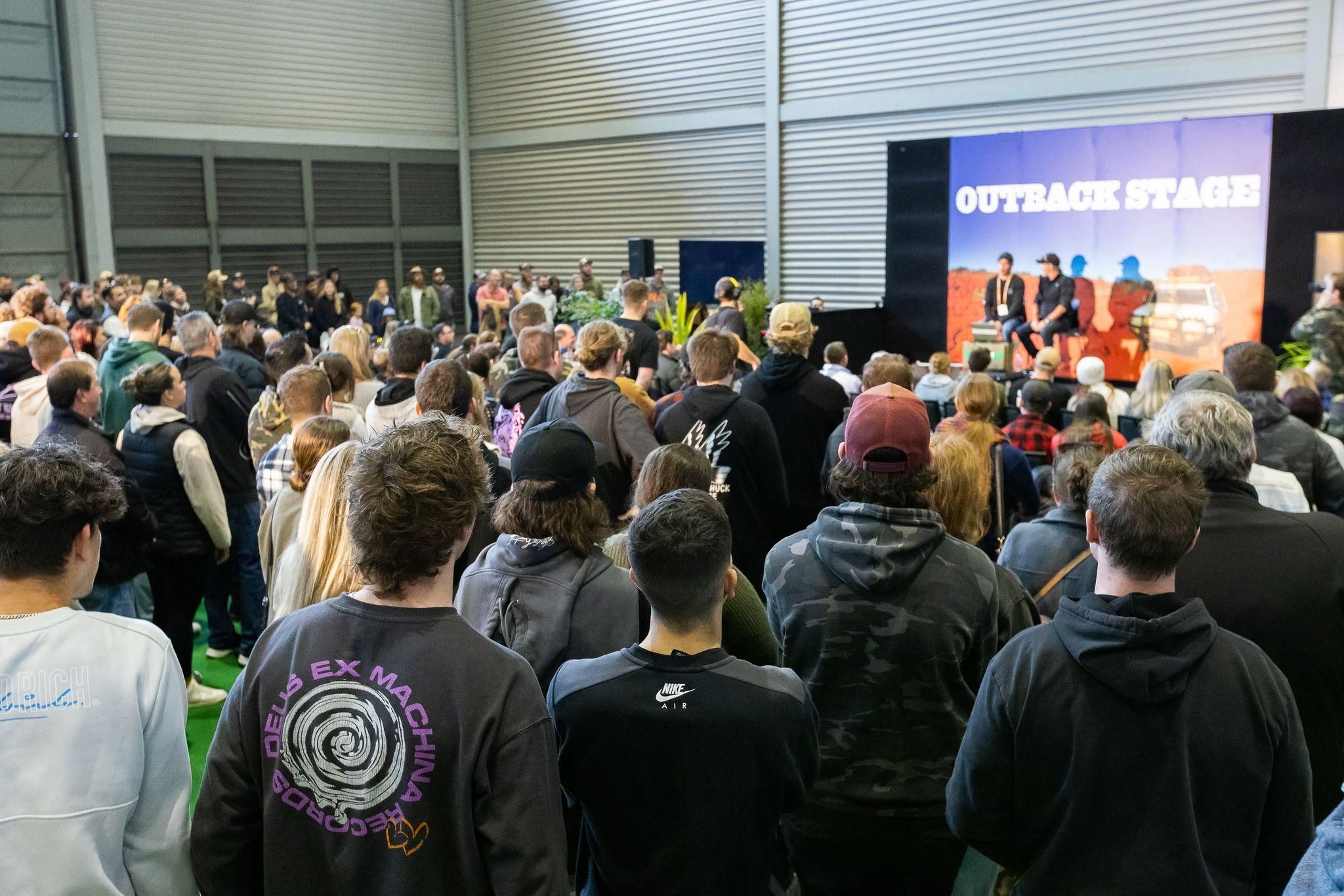 Sam Eyles
​​​​​​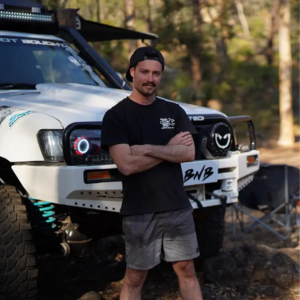 Built Not Bought is a multi-disciplined automotive and outdoor entertainment outlet.
We live by the term "EDU-TAINMENT" a cross between education and entertainment. A one-stop-shop for all DIYers to learn, engage and be inspired by our brand.
We pride ourselves in being able to produce content to the highest standard whilst remaining relevant and relatable to our audience.
Being built around the 4x4/outdoor industry we find ourselves very integrated in the off-road community but also have a huge reach into all other areas of the automotive industry.
LOCATION: Hall: 1 - Exhibition Pavilion Stand: EP194
Jocko McDonald
​​​​​​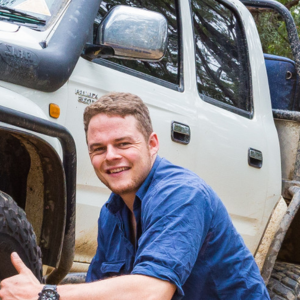 Jocko is the kind of bloke that's more comfortable flexed up on 3 wheels than at a traffic light in the city. He lives and breathes technical, tough 4WDing – he's either wheeling hard tracks in one of his Toyota HiLuxes, or at home in his shed fixing them for the next trip. He is a presenter of 4WD 24/7.
Leave any 4WD in Jocko's hands for long enough and it'll turn into a proper off-road weapon. Take his HiLux for example – it was stock as a rock a few years ago and now its a solid-axle-swapped beast with a full custom suspension setup, 35s, reductions gears, and battle scars from the toughest 4WD challenges in Australia.
LOCATION: Hall: 4 - Boulevard Pavilion Stand: BP510
MadMatt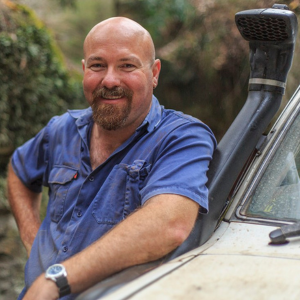 4wding has been a part of MadMatt's world since childhood. As a professional Four Wheel Driver MadMatt is all about educating and entertaining people around 4wding, camping and other related subjects. At MadMatt 4wd there is everything from 4wd tips and tricks to fixing your four wheel drive.
One of the highlights of his time as MadMatt has been overseeing the 4wding in the feature movie Rough Stuff. This involved everything from designing the stunts and driving them to rolling 4wds and hanging them off cliffs.
LOCATION: Mount Maxxis
Jesse Gleeson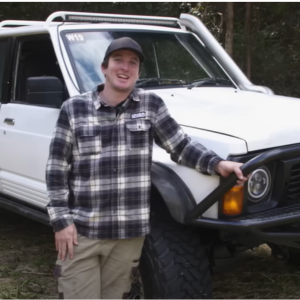 ​​​​​​
Meet Mr. Nissan, Jesse Gleeson, the newest presenter of 4WD 24/7, the man known for his love of Patrols and Winch Trucks, who always finds the right line to make driving the hardest tracks look easy. You'll find Jesse either tackling the hardest tracks or building up one of his many Patrols or Competition Winch Trucks. Jesse is a 4WDer through & through - with years of hardcore wheeling under his belt, a lifetime of spinning spanners and modifying some of the toughest winch trucks in the country.
LOCATION: Hall: 4 - Boulevard Pavilion Stand: BP510
Sam Young
​​​​​​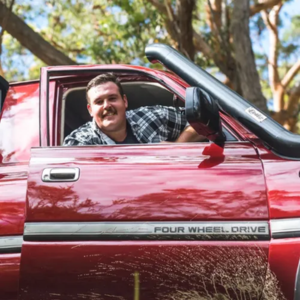 An avid 4wder, fanatic content creator and lover of old beaten-up Toyotas! Sam is the proud owner and builder of The Naughty 40. Previously seen on 4WD 24/7, Sam currently creates a tonne of epic content through YouTube and Instagram for Fulcrum Suspension as well as his own channel!
LOCATION: Hall: 4 - Boulevard Pavilion Stand: BP300
Aaron (Az) - MITS Alloy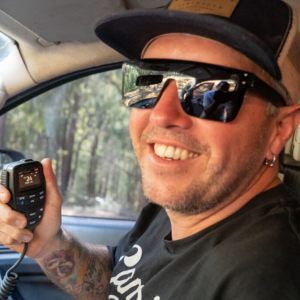 ​​​​​​
Newcastle local Aaron Brown, popularly known as Azventures on the internet, embodies the spirit of adventure. A skilled tradesman in carpentry, his heart belongs to exploration. As a valued member of the MITS Alloy crew, Aaron's 2015 Ranger serves as the ideal rig for both work and play, supporting his adventurous lifestyle.
LOCATION: Hall: 1 - Exhibition Pavilion Stand: EP554
Jase Andrews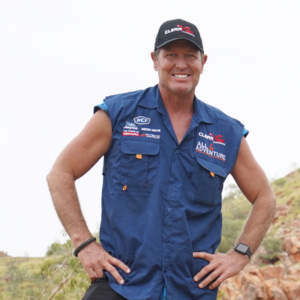 ​​​​​​
Jase Andrews is the host of Australia's number one four-wheel-drive and adventure show, All 4 Adventure. Driven by an unquenchable love for the undiscovered regions of Australia this modern day explorer is persistent and fearless when heading out into the wild.
Jase honed his skills in the Australian bush from an early age having driven across Australia six times before his mid-20s, and he considers northern Australia to be his second home. His experience living off the land in some of the most remote and hostile parts of the country has given Jase knowledge and skills that he loves to share whether that be about bush tucker, cooking with limited resources, starting fires without matches, or getting your car unstuck in tricky situations.
When it comes to making All 4 Adventure he pushes himself, his crew and his gear to the limit in order to achieve the best 4X4, fishing and adventure show on Australian television.
LOCATION: Hall: 1 - Exhibition Pavilion Stand: EP540
Aussie Arvos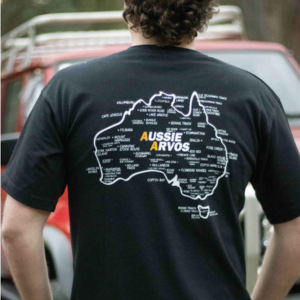 ​​​​​​
Basically just a bunch of boys filming their afternoon in Australia. Subscribe and join in on the adventure. Featuring Patrick, James, Mechanic Dan and Liam.
Our Youtube channel spawned from us just mucking around on the weekend doing the stuff we enjoy! Then a few people started watching it, and now we make a video every Sunday and take you on for the ride!!
We cover a wide range of DIY content, such as Camping, Offroading, and Mechanical work as we build up our dream 4x4s!
We try make our videos a bit of fun but also hope you learn somthing along the way! With our name Aussie Arvos we also cover anyother content that sparks our interest!
LOCATION: Hall: 4 - Boulevard Pavilion Stand: BP301
Ty Fenwick - MITS Alloy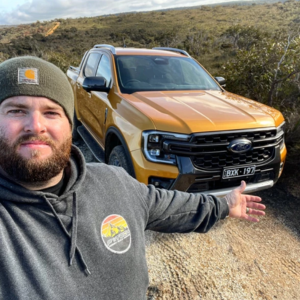 ​​​​​​
If you are into your American trucks, chances are you have watched one of Ty's videos modifying his 2014 F250. This legend has a wealth of knowledge when it comes to setting up larger pick ups for remote touring and is often contracted by others to help them build their dream vehicles through his business F-Tech Overland. When he isn't touring, he travels around the world building motocross tracks and even runs a local park here in NSW. He's a straight shooting, no nonsense bloke who won't beat around the bush. Check out his latest videos here.
LOCATION: Hall: 1 - Exhibition Pavilion - Stand: EP554
Red Dirt Diary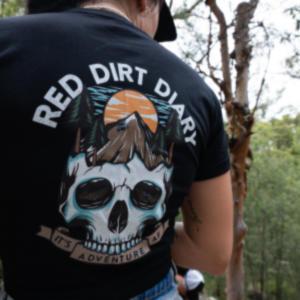 Red Dirt Diary's mission has always been to create entertainment and inspire other 4wd drivers to get out and chase the adventure!
To give you tips and advice from what we have learnt along our adventures. In such a saturated Industry we want create something new, innovative and different from the rest.
Bridget Crosato is up and coming in the industry and well and truly has entered the stage.
Brianna is a well established face in the 4wd adventure and lifestyle industry, making her mark three years ago with her undeniable and clear passion for four wheel driving.
LOCATION: Hall 1 - Boulevard Pavilion -Stand: BP303
CarBuilders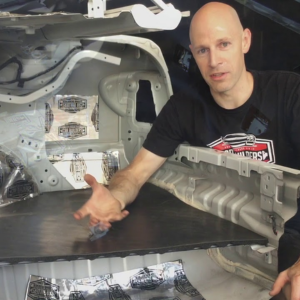 ​​​​​​
Come say hi to some of the guys from Carbuilders at their stand. They have developed a range of leading products to improve your vehicles comfort in the areas of thermal and acoustics. They stock products to control both noise and heat on the interior and exterior of your vehicle. They cater for the true vehicle modifier who demands high ends material, as used by leading automotive manufactures. They bring hands-on, real-world experience and knowledge from the automotive industry to your door. They are based in Melbourne, Australia and can ship worldwide.
LOCATION: Hall 1: Exhibition Pavilion - Stand: EP490