5 mins with Lewis Chase, Sales Executive of the National 4x4 Outdoors Show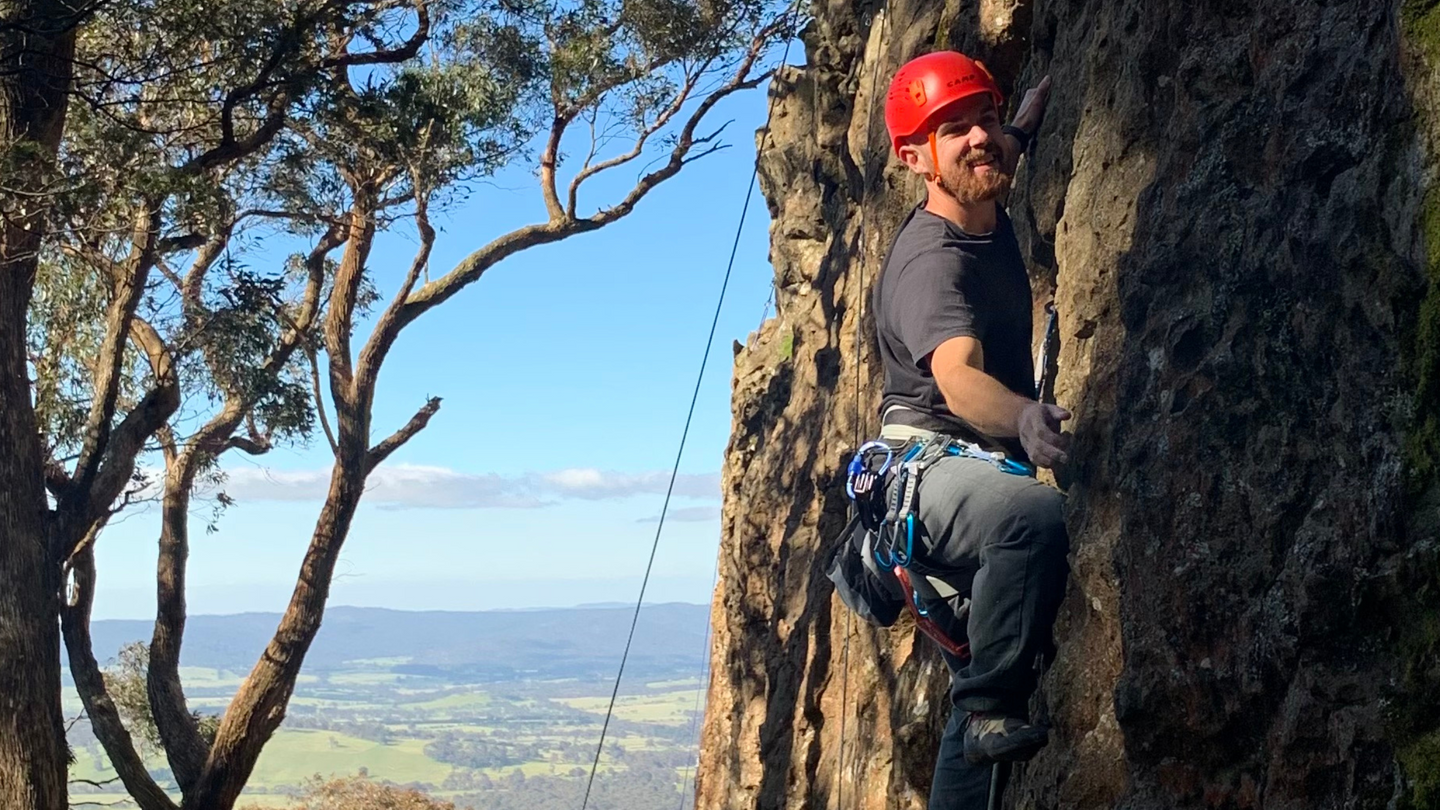 Lewis has been with the National 4x4 Outdoors Show since May last year. In his spare time when he isn't running triathlons he enjoys brewing his own beer. Here, as part of the Show Insider series, Lewis lets us in on his favourite outdoor activities and spots on some of the exciting things he is looking forward to seeing at the Sydney edition of the show.
Tell us a bit about yourself
My name is Lewis, I'm a Sales Executive for the National 4X4 Outdoors Show. I moved to Melbourne from the UK in 2015 and fell in love with the Aussie way of life. I've been working in events since 2011 and joined the team here in May 2021.
What are your favourite outdoor activities?
Climbing and MTB are my favourite outdoor activities. Since moving out to the Dandenong Ranges, there are lots of MTB trails that you can access from home. I climb once or twice a week in the various bouldering, lead rope and top rope gyms around Melbourne, and head out to the crag during the summer. The photo you see of me here is from a day out climbing Mt Macedon, VIC. Other than that I like to run, cycle, swim and enjoy board sports and time on the water. Kitesurfing is a great thing to do in Melbourne, we have more wind than swell in Port Phillip Bay!
What's your biggest outdoor achievement?
I came second in a half marathon in Massachusetts, USA when I was working there for a summer in 2013. I was working for a summer camp, and took part in the annual half marathon with approximately 50 other staff. It was a great feeling of achievement as it was completely unexpected - I wouldn't be able to repeat this one any time soon.
What are your favourite adventure spots?
The Blue Mountains - have only spent one day climbing out on Binary Point, Leura due to the weather but can't wait to get back up there and spend a week camping and climbing. Also loved the east coast of Tasmania - Mt. Amos in Freycinet National Park is a beautiful part of the world and a great hike.
What do you like to do to unwind?
I like to socialise and enjoy Australian craft beer. Combine the two with live music and we're onto a winner. I like to take advantage of all the walks and hikes out locally in the Dandenong Ranges, fuelled by good coffee. Melbourne is a city of amazing food, so there is always a new place to try for a nice lunch or dinner.
What are you most looking forward to about bringing the show to Sydney?
After such an awesome event in Brisbane earlier this year, I'm looking forward to that buzz of being on site again. There's nothing better than a busy, energetic show floor. The 4WD and outdoors crowd are especially entertaining and great to speak to across the show.
Are there any features you are really looking forward to at the show?
I'm looking forward to the Show 'n' Shine competition, some of the vehicles that are on display are awesome - great inspiration for what can be done after-market. The prize pool for Sydney is going to be huge!