Something BIG is coming at Opposite Lock!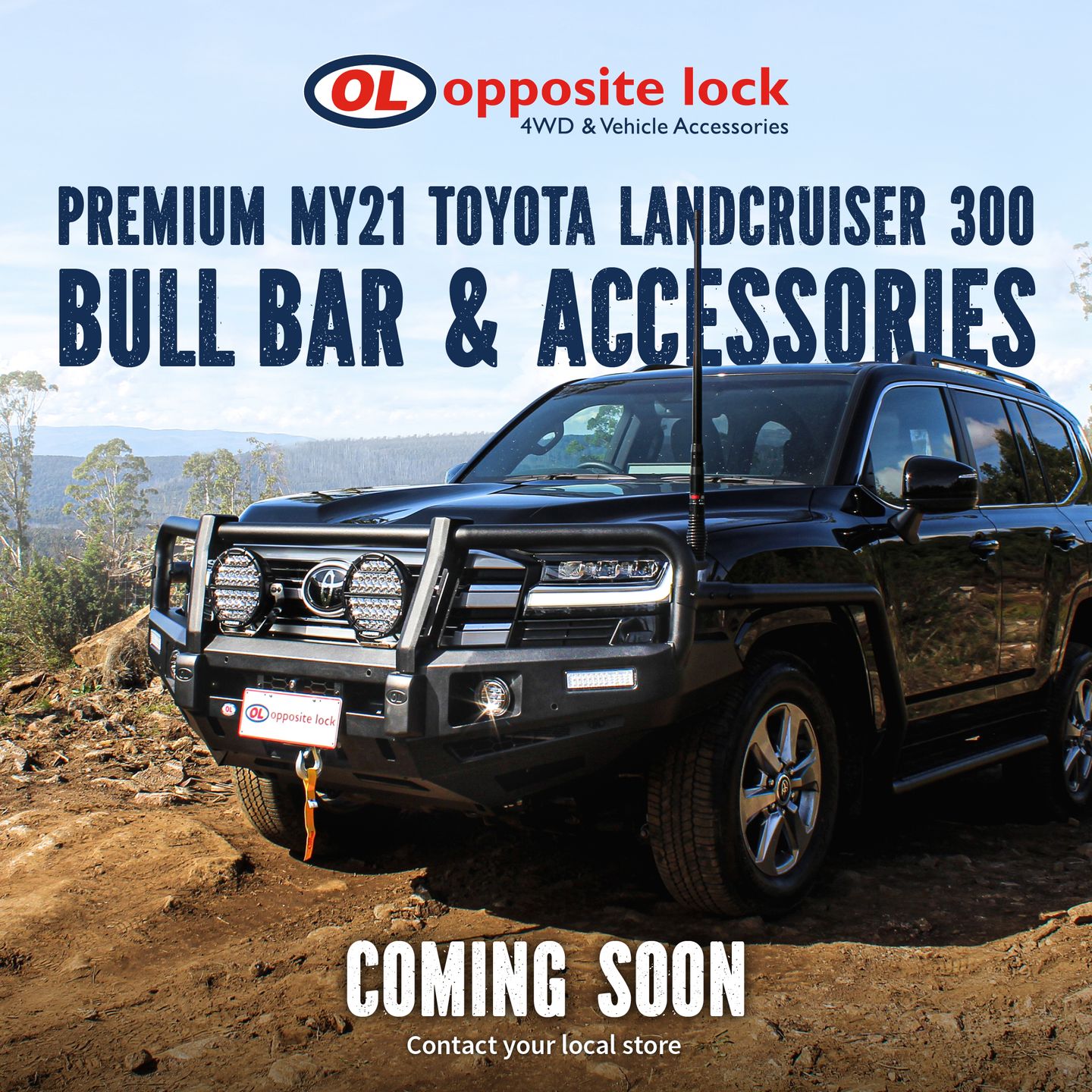 Premium Toyota LandCruiser 300 Accessories by Opposite Lock
Our spin on traditional frontal protection is uniquely designed and engineered in Australia to complement and enhance the vehicle's original aesthetics. Our engineers have designed this bar to offer maximum frontal impact protection whilst being packed with features that allow the personalization of your vehicle, ready to be equipped with a wide range of off-road accessories.
The Opposite Lock Bull Bar has evolved to travel every journey from day-to-day driving to tackling some of the most extreme adventures. Made from high-grade steel to offer outstanding protection, functionality, and good looks.