4WD Recovery Soft Shackle Hitch (SK) Orange Coating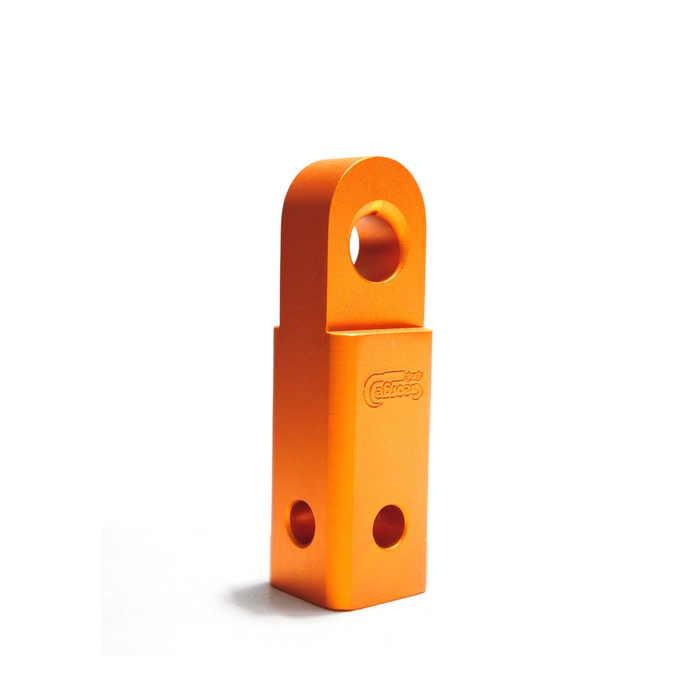 George4x4 Recovery Soft Shackle Hitch
Recovery Hitch/Tow Bar Hitch made of Solid Aluminium Alloy, designed for BOTH Soft Shackle and Rated Steel Shackle.
Features:
Made of Aluminium Alloy T6, Light and convenient
50mm*50mm*170mm
WLL 5000kg, Minimum Breaking test: 20000kg
Hitch's holes designed with smooth and round edge, friendly designed for Soft Shackle
Multiple holes designed to connect vertically and horizontally
Can connect directly with soft shackles and D shackles
Suit for standard hitch pin (5/8'')16mm
Tangerine cooking
Tested by NATA accredited lab
Soft shackle made and tested in Australia
Item # 1250ARSO
NOTE: This hitch is ideal for Soft Shackle! It can go with Steel Shackle as well!
Categories
AUTOMOTIVE AFTERMARKET
General accessories
Recovery Eqipment
Towing
CAMPING & OUTDOORS
CARAVANS & CAMPERS
Caravan Accessories
Towing