Aussie 4WD Lift Kits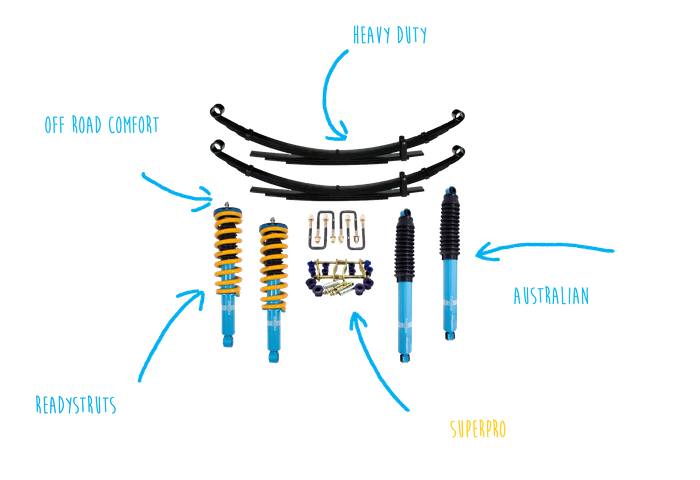 Upgrade your 4WD with one of our 4x4 lift kits today! We have the best range of lift kits that are built and made to tackle any adventure you throw at them.
At Fulcrum Suspensions, we make it a priority to ensure your vehicle receives the best possible upgrade that is suited to your 4WD's requirements and your driving preferences. Our great range of 4x4 lift kits include Formula 4x4 lift kits, Bilstein 4x4 lift kits, RAW 4x4 lit kits, and SuperPro 4x4 spacer lift kits (Ezy lift kits).
Don't forget about our easy installation Click & Fit service, get your Lift Kit Installed by us!
Categories
AUTOMOTIVE AFTERMARKET
Suspension
Towing
Wheels & Tyres
SERVICES
Mechanics
Safety