Click & Fit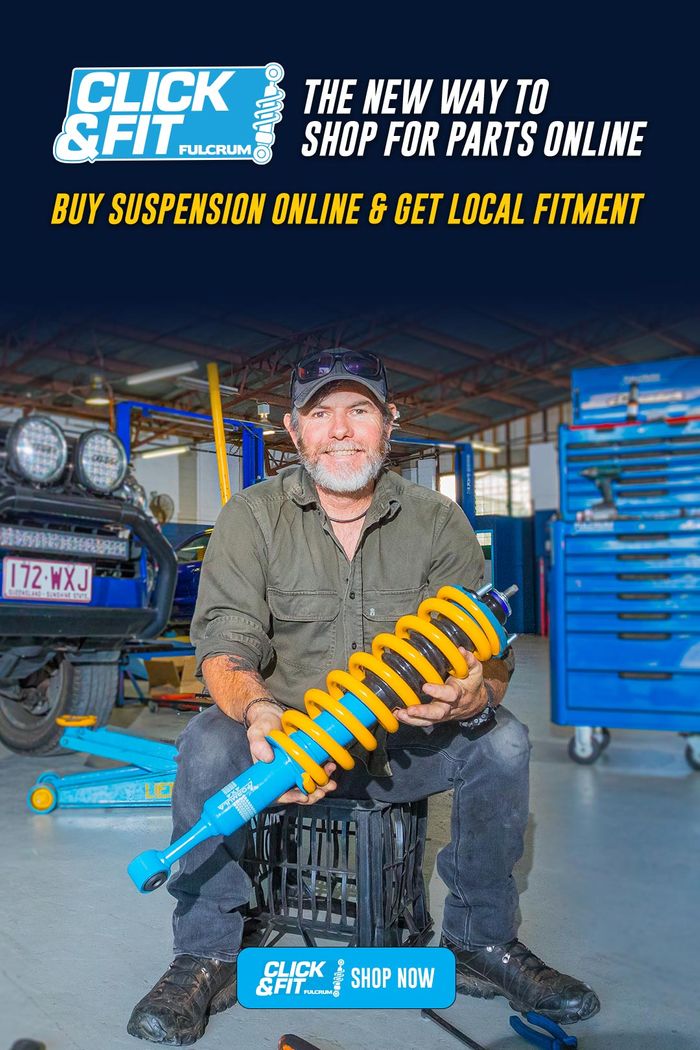 Click & Fit is a great way for you to shop for your suspensions online and get your suspension installed. Click & Fit takes away the hassle of installing your lift kit.
We show installation prices on our product pages so you don't have to go instore and get a surprise.
With Click & Fit you can easily buy and book installation online, saving you from wasting your valuable time trying to get booked in or by visiting a workshop to get all the details!
➡️ Here is a great video explaining Click & Fit: https://youtu.be/T6OAZlaOJuw
➡️ Here is also a webpage with further details: https://fulcrumsuspensions.com.au/click-and-fit
Categories
AUTOMOTIVE AFTERMARKET
Bull Bars
Suspension
Towing
Wheels & Tyres
SERVICES
Mechanics
Safety