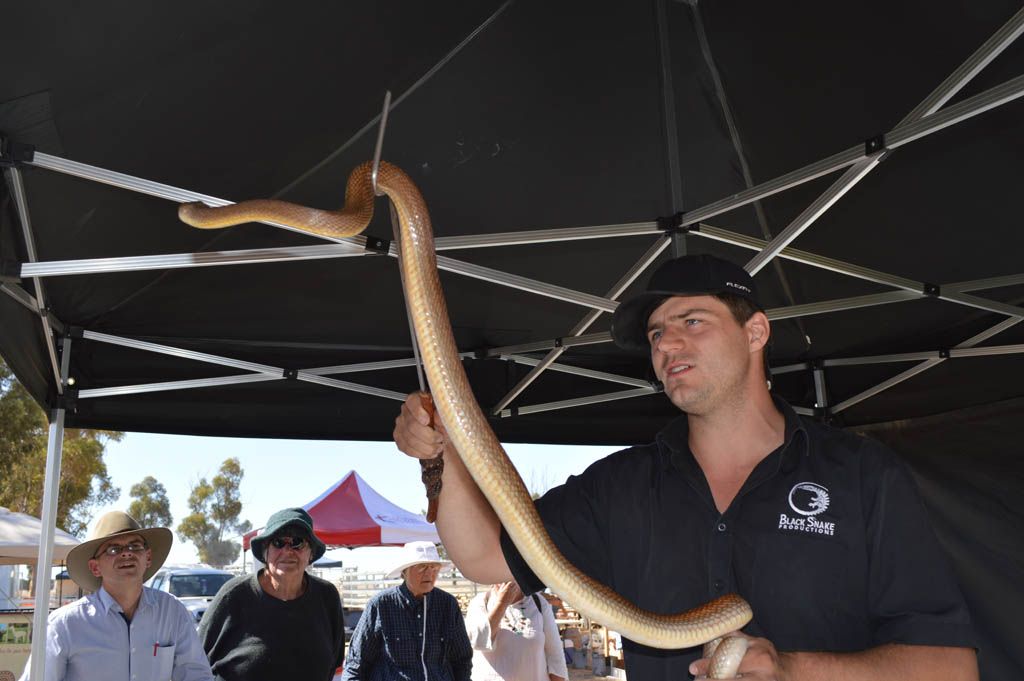 We Immersed ourselves in a captivating reptile awareness shows set in a completely safe environment. We gained crucial knowledge that could potentially save our lives in the future!
Don't miss the opportunity to capture a memorable moment in our show in 2024! You can even pose for a photo while holding one of our amiable reptiles.
Presented by the esteemed team at SSAFE (Snake & Spider Awareness for Employees) and Black Snake Productions, enthusiastic wildlife education groups committed to conserving Australia's extraordinary wildlife through engaging and interactive educational experiences.
With increasing awareness on sustainability, damage to the environment and native animals, education is the key to ensure that this beautiful country and its unique wildlife will be preserved for generations to come.
Over the past 10 years Black Snake Productions have provided fun, entertaining and interactive wildlife presentations and displays using their amazing animals across Australia.
They have a great range of native animals that they bring directly to you for a truly extraordinary wildlife encounter by giving you an opportunity to touch, hold and experience these animals close up.