George4x4 in Antarctica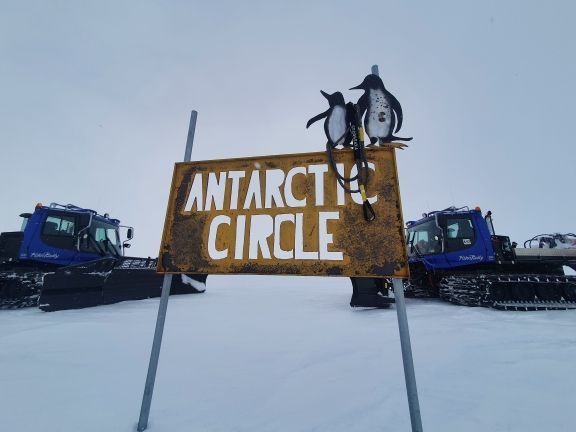 Lately, George4x4 was proudly selected to used as Australian brand in Antarctic adventures.
The team has travelled so many places in Australia and finally step on the Antarctic continent. They has been a loyal customer of George4x4 for a long time and this time, they decided to trust their Georgie buddy and support the local Aussie products!
What they brought and used in Antarctica is George4x4 popular product-tow rope extension. As shown in the cover picture, a 12mm extension rope plays the lead.
George4x4 winch extension rope is constructed of a unique ultra high molecular weight polyethylene material(UHMWPE), also known as Dyneema/Spectra. It is extremely high-strength and low-stretch. This one is 12mm in grey with breaking strength of 13200kg. It is very light that can float in the water and also waterproof to be more durable. George4x4 towing ropes are all made and tested in Australia, 100% Aussie made products. Its both ends come with soft loop and protective sleeves for a better use experience and longer lifetime.
George4x4 offers more Aussie products including soft shackles, bridle ropes and more with more sizes available. Custom length is welcome!