2 Watt Handheld UHF Radio Single Pack - $69! Save $30!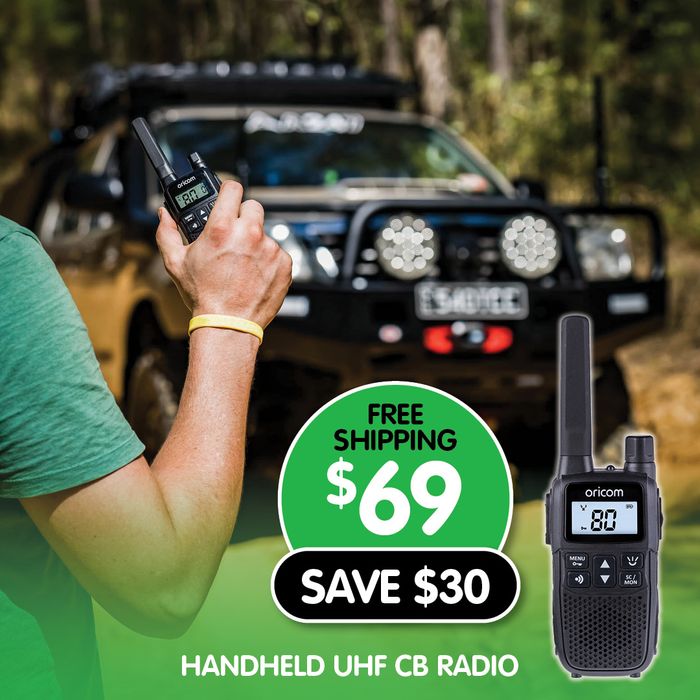 This 2 Watt UHF CB radio Single pack features a LED torch, dual watch and a vibrant backlit display.
Whether you're off road, camping, fishing or working around the construction site, this UHF CB radio is the perfect way to keep in touch.
Categories
AUTOMOTIVE AFTERMARKET
CAMPING & OUTDOORS
VEHICLES