George4x4 Recovery Winch Pulley Ring 11000kg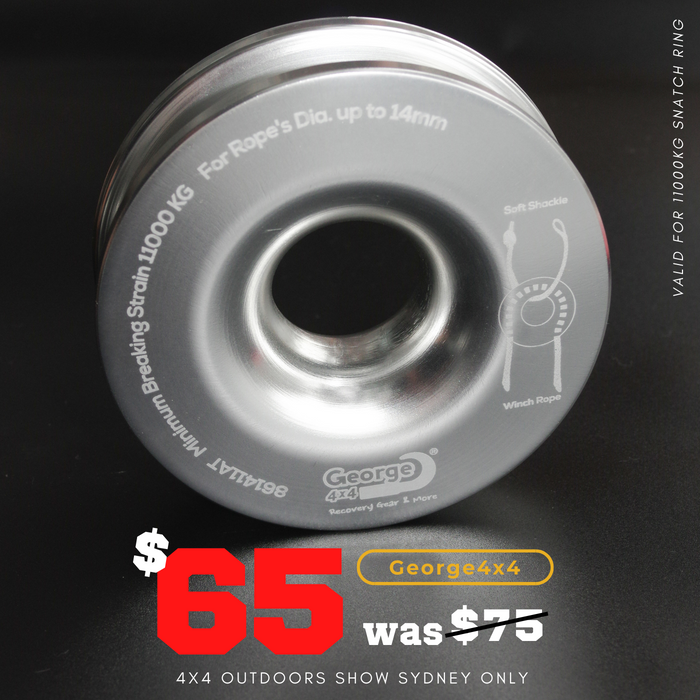 George4x4 Recovery Winch Ring
Snatch pulley ring is an ideal alternative of traditional snatch block. They are designed to fit soft shackle and synthetic winch rope. Lighter, smaller and safer with NO sharp edges.
Curved surface and wider groove, less friction to ropes and soft shackles. The ring is thicker and better yet remains the same price! A great upgrade with no rise in the price!
Features (11000kg): Was $75 Now $65!
Breaking strain 11000kg, strictly tested in Australia by NATA certified lab
Solid aluminium machined and polished, lighter, safer and more durable
Outer diam 100mm, inner diam 30mm
Rope running 8mm to 14mm
Net weight: 0.40kg
Item # 861411AT
Categories
General accessories
Recovery Eqipment
Roof racks, Cross bars & Carriers
Seat Covers
Towing
Winches
Caravan Accessories
Towing