4WD Recovery Extended Soft Shackle Hitch (SK) Gold/Black/Orange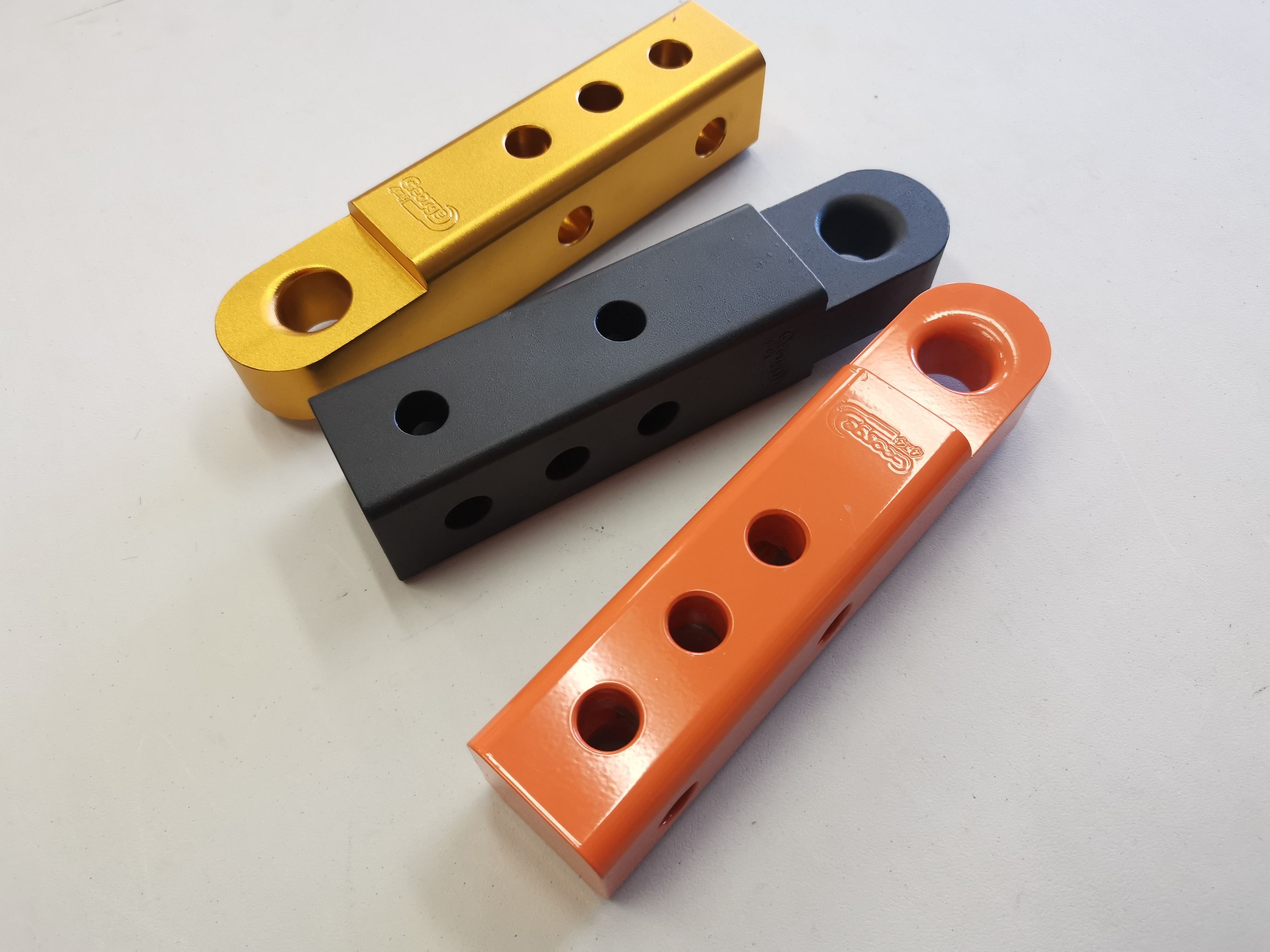 George4x4 Recovery Extended Soft Shackle Hitch
Extended Recovery Hitch/Tow Bar made of Solid Aluminium Alloy, designed for BOTH Soft Shackle and Rated Steel Shackle.
FEATURES:
WLL: 5000kg, Breaking Strength: 20000kg
Size: 50mm*50mm*232mm
Black coating(Glass Black/Matte Black) / Gold coating / Orange coating
Multiple holes designed to attach horizontally and vertically
Hitch's holes designed with smooth and round edge, suit for our SOFT SHACKLE of 13300kg/15000kg/16000kg/18000kg, not suit for 19800kg or 22000kg / 26000kg soft shackle
Rounded eye and tapered, Soft Shackle Friendly Designed
Item # Glass black-1250ARLGB, Matte black-1250ARLMB, Gold-1250ARLG, Orange-1250ARLO
NOTE: This hitch is ideal for Soft Shackle! It can go with Steel Shackle as well!
Categories
General accessories
Recovery Eqipment
Roof racks, Cross bars & Carriers
Seat Covers
Towing
Winches
Caravan Accessories
Towing