Iridium GO Satellite Phone plus FREE case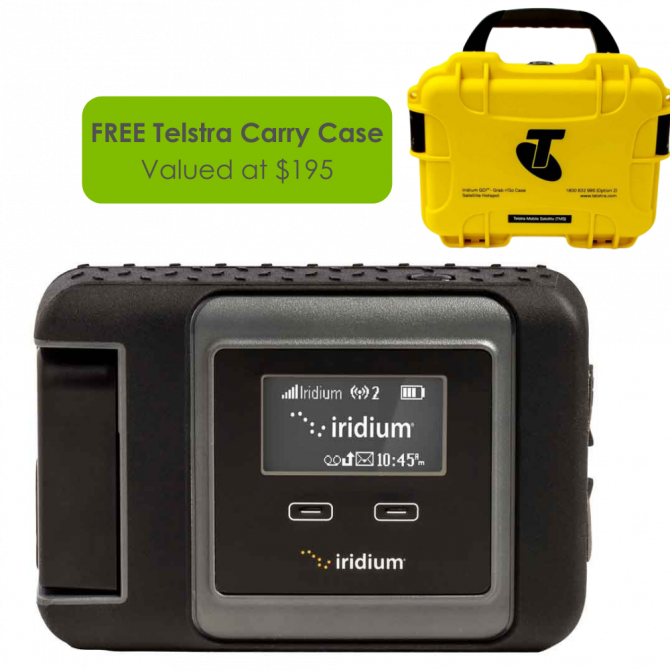 Telstra now has a Grab 'N' Go Bundle where you can get the Iridium GO! along with a Telstra Hard Case, with a custom foam insert, to transport the Iridium GO!
NOTE: Free case offer must include an airtime option, offer not avalaible to no airtime option.
Categories
GPS and Navigation
UHF Radios
Other
Safety