PedalTorq Throttle Controller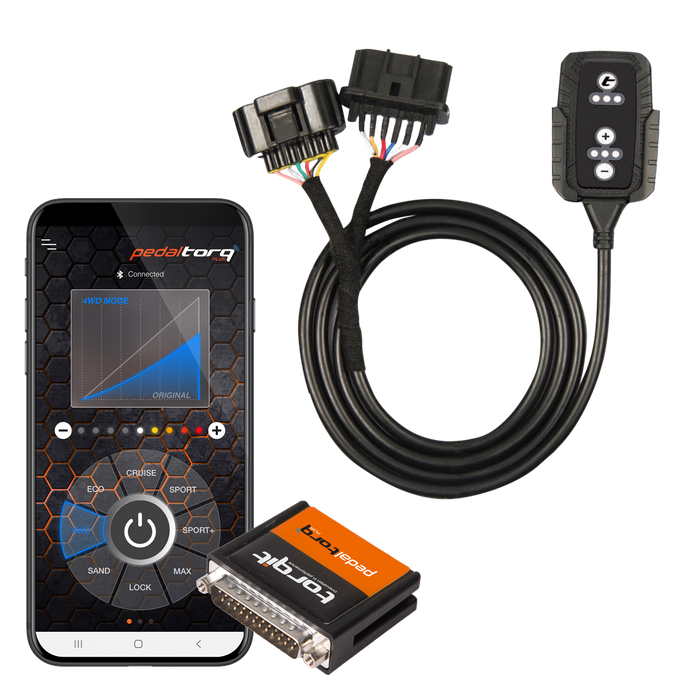 Our throttle controllers make for improved throttle response by adjusting the signal sent to your vehicle's ECU. There are two units available: Pedal Torq and Pedal Torq Plus. Both have customisable settings that give you the ability to finely tune your vehicle's accelerator to suit your personal driving preferences.
The compact Pedal Torq unit is fixed to your dash, allowing easy access to adjustable settings. Alternatively, the Pedal Torq Plus offers wireless Bluetooth controls and the latest technological updates via our Torqit Connect App. Let's go faster, quicker.
Categories
Exhausts
Performance Chips
Snorkles