01 Aug 2022
Raptor - Black 4 Bottle Kit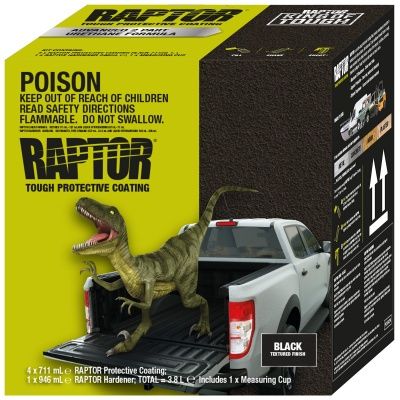 Toughen up your truck or car with RAPTOR Coating.
A forgiving easy to apply (roll-on or spray) tough protecting coating.
Available in 1, and 4 Litre Kits with hardener and measuring cup.
Colours: White, Black and Tintable.
Average coverage:
1 Litre covers approximately 3 square metres (two coats)
One 4 Litre kit will cover a 1.9-metre ute bed
Two 4 Litre kits will coat an average 4 x 4 vehicle body.