Star Vision CX1 Hybrid Camper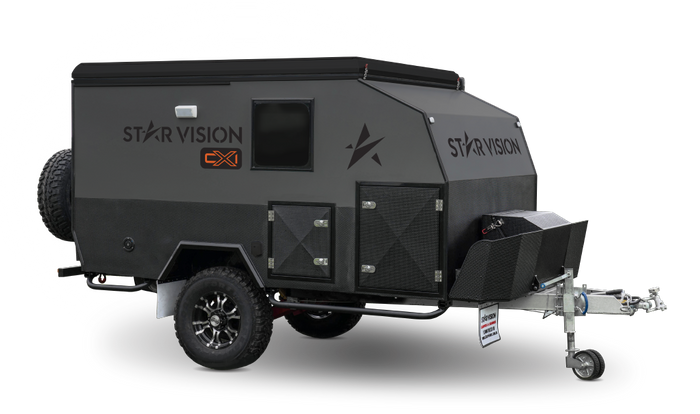 The Star Vision CX1 lightweight pop top hybrid camper trailer is built for all you off road purpose. The High end hybrid has everything you need in a small compact trailer which includes a pull out kitchen with 4 x cook top burner, MASSIVE storage box which can hold a huge fridge, a Stereo system (2x speakers internal / 2x speakers external, four built in draw with also 4 built in cupboards and premium down lights.
A brilliant design with an extendable back which allows you to have a queen bed and bunk beds, plenty of room for family games. So when your looking for a light and comfortable compact camper the CX1 is built for you.
Categories
CARAVANS & CAMPERS
Caravans