Star Vision CX3 Hybrid Camper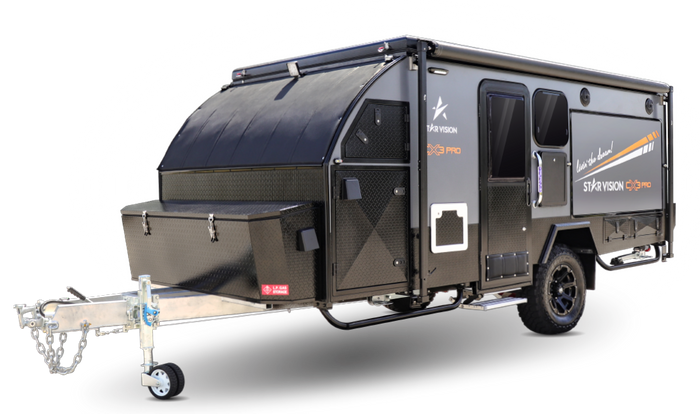 It has finally arrived a step closer to your doorstep, the ultimate off road heavy duty hybrid camper at Star Vision. It's perfect for a family of 4, with a built in shower/toilet & 2 x sink, also a built in heater & air conditioner. Huge tool box where you can actually fit 2 x 80L fridges on both sides. MASSIVE storage section inside the camper with a fold out queen size bed and a bunk bed. Rotatable table for meals and family games to play, a Truma hot/cold water system, built in luxury kitchen with sensor LED lights, 3x Thetford cooktop burner, 3.5 tone McHitch hitch, 200 Watts solar panel, 3x battery, 2000 watt inverter, TV wall mount, touch screen stereo display Bluetooth connectivity.
Comes with rugged off road tyres with 2 spares, all independent suspension and with our own personal touch we include a blue LED light handle.
This is a hybrid camper you cannot miss you be turning heads left, right and centre so come and start living the dream!
Categories
CARAVANS & CAMPERS
Caravans