Star Vision FX2 Camper Trailer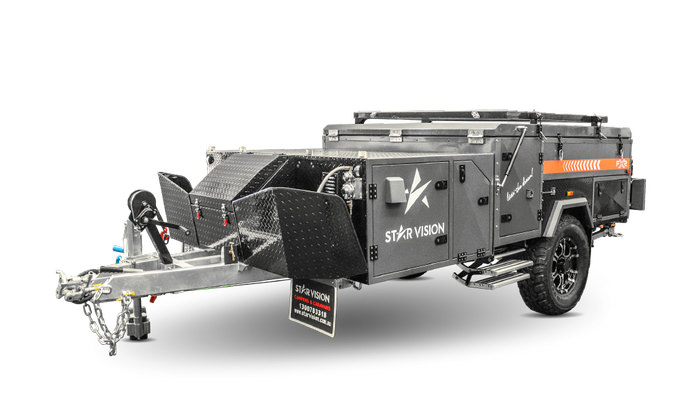 Extremely light and easy to tow!
At Star Vision, the light weight, off road forward fold with built in air struts will take you under a minute to set your camper up! A step to help you jump onto your queen size bed, a secondary bed which will fold into a table for all your family meals, 16oz canvas, slide out cook top/sink with a built in LED light, massive fridge slide, massive tool box storage, complete annex set with walls and floor with a McHitch Hitch and all independent suspension you be towing this like a feather, so come to Star Vision and start.. Livin' the dream!!
Categories
CARAVANS & CAMPERS
Camper Trailers