Visitor Information
Brisbane Expo: 31st March - 2nd April 
If you haven't visited the National 4x4 Outdoors Show, Fishing & Boating Expo for a while, then you are in for a big surprise! Gone are the rickety old sheds that made up the Brisbane Showgrounds, replaced by beautiful new, air conditioned, world-class exhibition buildings and more than 10,000 square metres of outdoor display space incorporating two big stages, an action and entertainment arena, an all-terrain proving ground and an interactive campsite experience. Now incorporating the Fishing & Boating Expo, this is quite simply South-east Queensland's biggest family show for the outdoor lifestyle.
Whether it be 4x4 aftermarket products, off-road camper trailers, tents, awnings, barbeques, boats, fishing gear, camping products or something more left-field, there is something for everyone, making it a one-stop shop for hardened enthusiasts and families looking for their first introduction to the outdoors lifestyle.
More than 200 exhibitors show their wares at the National 4x4 Outdoors Show, Fishing and Boating Expo, all of them ready to meet you with the latest products and advice, and all ready to offer a great deal. So, put it in your diary, the National 4x4 Outdoors Show and Fishing & Boating Expo, Brisbane Showgrounds 31 March - 2 April 2017
Melbourne Expo: 18th - 20th August 2017
If you didn't get to the show last year, then plan ahead get ready for the time of your life.  The action-packed outdoors haven for fishermen, boaties and outback tourers, the National 4x4 Outdoors Show, Fishing & Boating Expo, brought tens-of-thousands of fishing, boating, camping, outdoors and 4x4 products from over 200 leading exhibitors and retailers, as well as renowned industry experts.
The event saw over 31,000 fishing, 4wding and outdoor enthusiasts attend the three day event in August. Visitors were given access to over 200 exhibitors in a one-stop shop with their latest wares on display. A wide variety of outdoors products will be showcased, from fishing, boating and marine to camping and four wheel driving.
All of the popular features were back including the dedicated 4WD Proving Ground, Campfire Cooking Corner, Tackle World Fishing Stage, WAECO Outback Stage and the legendary Action Arena.
Got your interest? Like us on Facebook to stay up to date, or subscribe to our newsletter to stay up to date.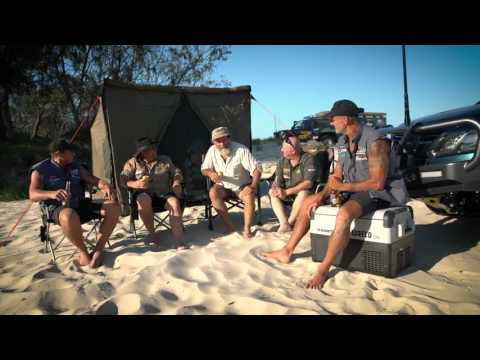 Newsletter Signup
Signup to receive all the latest news on our Expos, promotions, special guests and events.