Steinbauer Power Module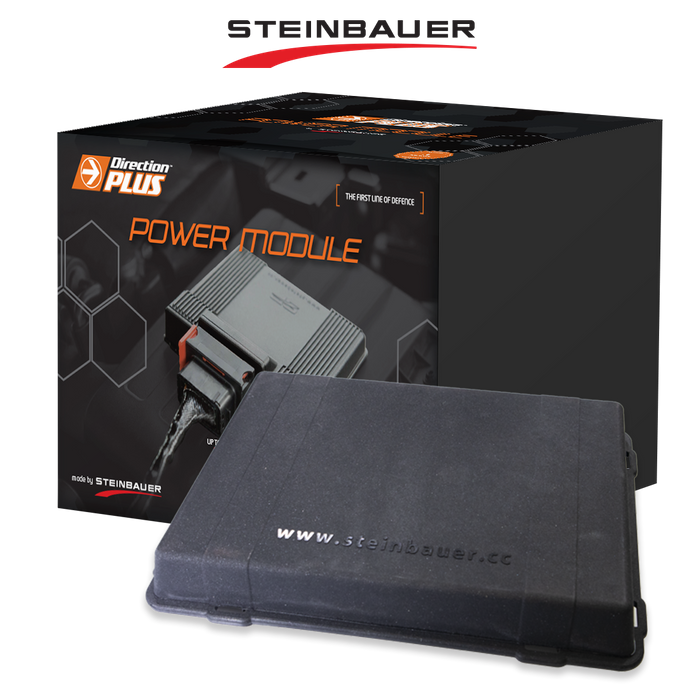 GET MORE POWER! GET MORE TORQUE!
One method often used to increase the performance of the new-generation common rail diesel engines is to increase fuel rail pressure by tricking the ECU with "fudged" signals from sensors. This can create abnormal stresses on fuel system components with consequent unreliability problems and the potential for major damage.
STEINBAUER Power modules don't change rail pressure. The desired performance enhancement is achieved by changing injection duration, the same way the system was originally designed to operate. This also allows precise fuel control throughout the full rpm range of the engine.
UP TO 20% MORE POWER AND TORQUE*
Manufacturer and local testing has confirmed the STEINBAUER Power Module's ability to achieve 20% more power and 20% more torque while still maintaining safe emission levels and exhaust temperatures.
INSTALLATION
STEINBAUER Power Module is designed to be installed easily. Original electrical connectors are employed to allow easy installation.
Categories
AUTOMOTIVE AFTERMARKET
Performance Chips
Under Vehicle protection